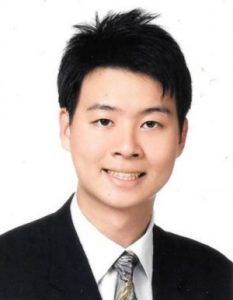 Dr Keith Hsu Wei Cheng
Principal Dentist
Dr Keith Hsu is the founder and managing director of Dr.Smile Dental Clinic. He graduated from the National University of Singapore with Bachelor of Dental Surgery. He is also a member of the Singapore Dental Association.
Dr Keith Hsu has taken up multiple leadership roles when serving his bond and was the Dental Officer in Charge for National Healthcare Group Polyclinic (Jurong Polyclinic).
He believes dental services can be painless and affordable for all and incorporates this mission into his clinic.
He constantly upgrades his skills through continuous education.
Dr Keith is also a sports enthusiast and plays tennis and basketball frequently. He is also an avid traveller to experience life to the fullest.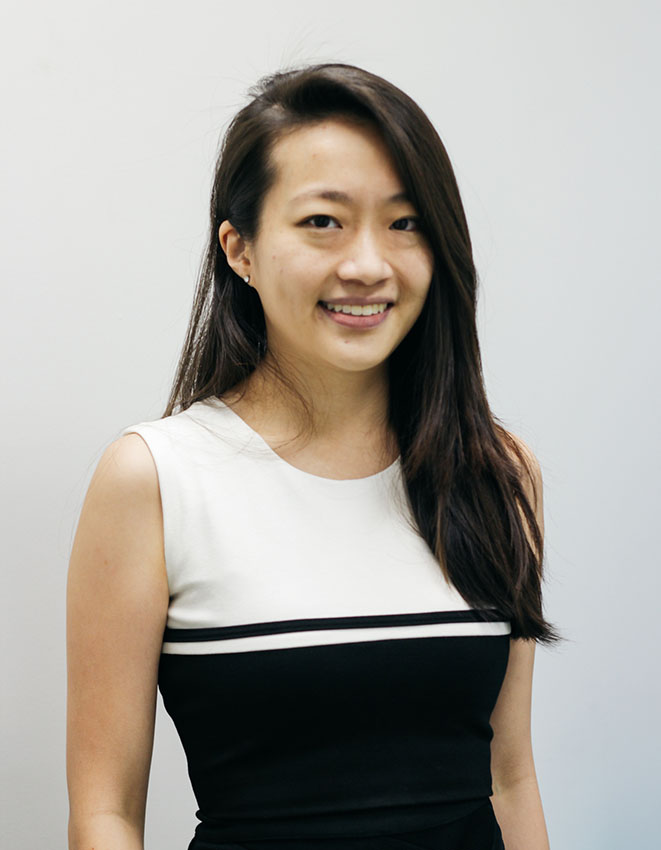 Dr. Sabrina Lim
Associate Dentist
Dr. Sabrina Lim graduated from the National University of Singapore with Bachelor of Dental Surgery. She is a member of the Singapore Dental Association and the College of General Dental practitioners Singapore.
Dr Sabrina has a vast working experience in the public sector. She started practicing general dentistry in the National Health Group Polyclinics – Ang Mo Kio and Jurong Polyclinic.
Subsequently, she practiced advanced general dentistry at the following hospitals and institutions:
National Dental Centre (NDC)
National University Hospital (NUH)
Health Promotion Board (HPB)
Before joining the practice, she was the dental officer in charge of MINDEF dental centre in the Singapore Armed Forces (SAF).
Dr. Sabrina Lim is a strong advocate of painless dentistry and believes that dental treatment can be comfortable and pain free for her patients. She believes in continuation and constant upgrading of her clinical skills.
Course accreditation and clinical training
The Comprehensive Orthodontic Programme (C.O.P)
Basic Comprehensive orthodontic course
Invisalign
Botox and fillers
Dr Eric Erh Kok Yong
Associate Dentist
Dr Eric Erh graduated with a Bachelors of Dental Surgery(BDS) from National University of Singapore.
After graduation, he started practising community dentistry at National Healthcare Group (NHGP) Woodland Polyclinic and then Advanced General Dentistry at Khoo Teck Puat Hospital.
Following that, he was practising Advance General Dentistry in Singapore Armed Forces (SAF) and was the Dental Officer in charge at Central Manpower Base(CMPB) and Tengah Airbase Dental Centre, honing his skills in wisdom teeth surgery, crowns, dentures and root canal treatment.
Dr Erh believes in providing holistic and caring treatment to improve his patients' oral health and conditions.
He practises General Dentistry with special interest in helping the elderly.
Outside of work, Dr Erh enjoys travelling, spending time with family and friends and also does swimming and yoga to keep healthy.
Dr Vimilyn Wijedasa Jie Ying
Associate Dentist
Dr Vimilyn Wijedasa Jie Ying originates from Singapore and graduated from the University of Queensland with a Bachelor of Dental Science (Honours).
Dr Vimilyn has a strong work ethic and believes strongly in patient communication to ensure well-rounded patient care during each appointment. She is patient and appreciates the importance of listening to patients to fully understand their concerns. Her gentle demeanor and caring nature makes her easily approachable and is able to allow nervous patients feel comfortable in the dental chair.
During the course of her tertiary education, Dr Vimilyn was privileged enough to experience working in both urban and rural parts of Queensland, allowing her to interact with a wide range of patients from varying social backgrounds. She aims to incorporate her clinical skills with providing a comprehensive yet affordable treatment plan suited to each patient's individual needs.
Dr Vimilyn enjoys practicing general dentistry and firmly believes in continually upgrading her clinical skills to improve the standard of patient care.
Aside from dentistry, Dr Vimilyn enjoys keeping fit by running, swimming and playing various sports like tennis.